pos
5 Software Every Retailer Needs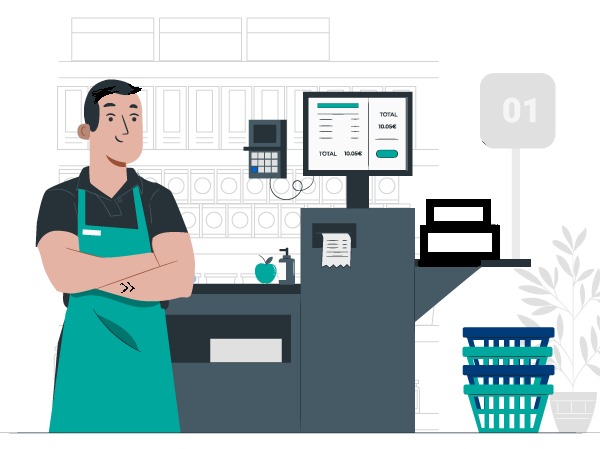 Retail management software technology makes life so much easier for business owners everywhere. How did we ever manage without them? The use of traditional management and operational systems have been declining over the years, being replaced by computer software that saves time, space and other resources. Today, there are several computer software that help businesses digitize data, automate tasks and run businesses more easily. Let's learn about a few you simply must have!
Customer Relationship Management
The most important relationship is that between you and your customer. Customers today are more likely to shop again at a place that remembers and values them. A customer relationship management software or feature collects data from all of your customers when they make a purchase. It notices the patterns in your customers buying behavior and helps you secure the next purchases with the knowledge of your customers preferences.
Inventory management
Managing inventory is a heavy task, one that cannot be handled by just one person and if divided among a group may suffer from miscommunication. With an inventory management software, mistakes drop to a minimum as the software does the work for you. It helps you keep an eye on stock levels, place orders with suppliers when needed and implement a lean, wasteless culture throughout your warehouse.
FInance and Accounts management
Who doesn't need an accounting software? Accounting softwares make it possible for entrepreneurs and managers without an accounting background to manage their finances effortlessly. Drawing up accounting and finance reports, determining costs and profits and managing payables and receivables has never been easier.
POS software
A point of sale system is a retail must-have. Making day to day sales transactions, processing payments through different methods and issuing receipts are small but collectively vital tasks of running a profitable business. Consider this, should you or your employees be spending time doing something so simple when most of the process can be automated? Your time could be made the best use of on tasks that drive business growth.
The amazing thing about POS software today is that most are cloud based, which lead to a whole other range of benefits. Read about them here. For example, our POS software IDZlink is cloud based and includes inventory and accounting management in full scope as two of its many features.
ERP software
An enterprise resource planning software makes project management faster and more efficient. It allows employees across the company to connect and manage their own tasks and workflows in relation to each other. They are able to communicate with each other and solve problems on their own with little to no involvement from a manager. When needed, managers can check in on their team's progress using the software
An ERP software is a friend to managers of restaurants, warehouses, retail stores, accounting teams and more. Available both online and offline, our very own FI-ES Magnolia ERP solution has supported over 100 businesses worldwide.
If at any point while reading this blog you thought, 'Oh! My business could use that!', what are you waiting for? Retail management software could take your business, they are a worthy investment, we assure you.
Try out IDZlink POS solution. Click here to start your free trial.