pos
Top Benefits of Using a POS in a Retail Store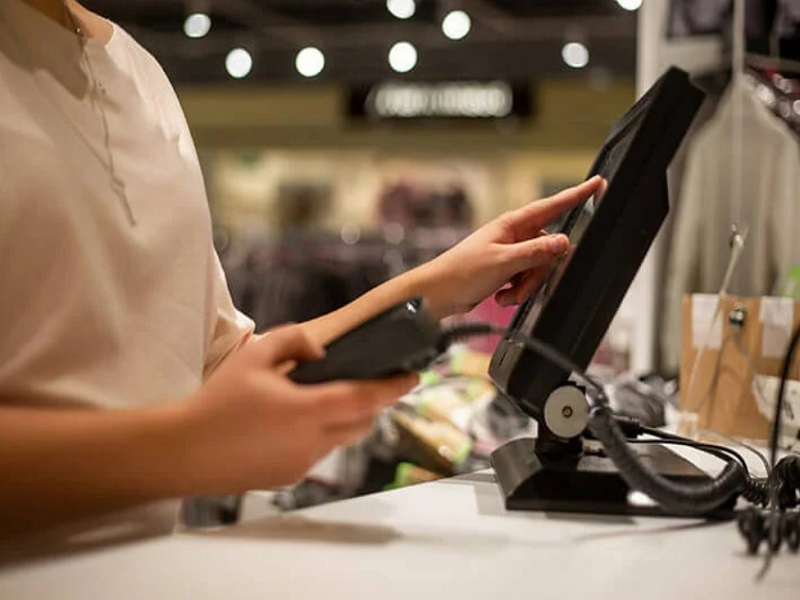 Are you still using a traditional cash register to manage your retail store? It's time to upgrade! With the rise of technology, point-of-sale (POS) systems have become essential for retailers. They provide much more than just basic transaction processing - they help streamline operations, boost sales and improve customer service.
In this blog post, we'll explore the top benefits of using a POS system in your retail store and why it's worth considering making the switch. So, grab a cup of coffee and let's dive into the world of POS solutions!
What is a POS?
A POS is a type of software that helps businesses manage their sales and inventory. It can be used to track customer information, transactions, and stock levels. A POS can also be used to generate reports and analytics.
The benefits of using a POS
When it comes to retail, a POS can offer several benefits for both the store owner and the shopper.
Increased Efficiency: A POS system can streamline business operations by automating processes such as inventory management, sales tracking, and accounting. This can save time and reduce the risk of errors.
Improved Customer Service: A POS system can help improve customer service by providing faster and more accurate transactions. It can also allow businesses to offer a wider range of payment options, including debit/credit cards, mobile payments, and digital wallets.
Enhanced Reporting: A POS system can provide detailed reports on sales, inventory, and customer data. This information can help businesses make better-informed decisions and identify trends and opportunities.
Inventory Management: A POS system can track inventory levels and alert businesses when they need to reorder products. This can help businesses avoid stockouts and overstocking.
Increased Sales: A POS system can help increase sales by providing upsell and cross-sell opportunities. It can also provide insights into customer behavior and preferences, which can inform marketing and sales strategies.
Enhanced Security: A POS system can improve security by encrypting transactions and protecting customer data. It can also help prevent fraud by verifying transactions and identifying suspicious activity.
How to choose the right POS for your retail store?
Choosing the right point-of-sale (POS) system is crucial for any retail store as it can impact the efficiency of your operations, customer satisfaction, and profitability. Here are some factors to consider when selecting the POS :
Business needs: Start by assessing your business needs, such as the size of your store, number of employees, type of products sold, and customer volume. This will help you determine the features you need in a POS, such as inventory management, customer management, and payment processing.
Ease of use: Look for a POS system that is intuitive and easy to use. Your employees should be able to quickly learn how to operate the system to avoid any disruptions to your business operations.
Integration: Consider the systems you already have in place, such as accounting or ecommerce software, and look for a POS that can integrate with them. This will save you time and reduce manual data entry.
Security: A POS that complies with industry security standards and offers features like encryption and tokenization can help protect your business and customer data from theft and fraud.
Customer support: Choose a vendor that offers reliable customer support and training to ensure any issues or questions can be addressed in a timely manner.
Cost: Consider the upfront cost of the system, ongoing maintenance fees, and transaction fees. Look for a system that provides good value for the features you need.
Scalability: Choose a system that can grow with your business and can accommodate future needs such as additional store locations or an increase in sales volume.
By considering these factors, you can choose the right POS for your retail store and streamline your operations, improve customer experience and increase profitability.
How IDZlink POS improve your business operations?
Streamlined checkout process: IDZlink POS is designed to make the checkout process quicker and more efficient, with features such as barcode scanning, receipt printing, and automatic inventory tracking. This can help reduce waiting times for customers and improve overall customer satisfaction.
Real-time inventory management: With IDZlink POS, you can keep track of your inventory in real-time, so you always know what's in stock and what needs to be reordered. This can help you avoid stockouts and overstocking, which can be costly for your business.
Improved customer experience: IDZlink POS allows you to store customer information, such as purchase history and contact details, so you can provide a personalized experience for your customers. You can also offer loyalty programs and discounts, which can help build customer loyalty and increase repeat business.
Business analytics: IDZlink POS provides detailed analytics reports on sales, inventory, and customer behavior, which can help you make informed business decisions. You can use this data to identify trends, optimize your inventory, and tailor your marketing strategies to better reach your target audience.
Integration with other business systems: IDZlink POS can be integrated with other business systems, such as accounting software and ecommerce platforms. This can help streamline your operations and reduce manual data entry, saving you time and reducing the risk of errors.
Conclusion
Overall, using a POS in a retail store has many benefits. It can help to improve efficiency, reduce errors, and track inventory. Additionally, it can provide valuable insights into customer behaviour. When used correctly, a POS can be a powerful tool for retailers.